Associate Research Fellow, Contemporary History Research Team, Hungarian Acadamy of Sciences, Research Center for the Humanities Institute of History
Research Interests
contemporary history, historical anthropology, historiography
Ágoston Berecz
Research Fellow, Imre Kertész Kolleg, Jena

Research Interests
historical (macro-)sociolinguistics, the interface of language and nationalism, history of language policies, linguistic standardizations, socio-cultural history of Central/ Eastern/Southeastern Europe in the long nineteenth century
Max Weber Post-Doctoral Fellow, European University Institute in Florence.
Research Interests
intellectual history of feminism in post-WWII state-socialist Eastern Europe
the conceptual and cultural history of violence and women's rights
Markian Prokopovych (PhD, Habil., FRHistS) is Associate Professor in Modern European Cultural History at Durham University and a long-term affiliate of Pasts Inc. His teaching and research focuses on European urban history and cultural history of East Central Europe in modern period. He is the author of Habsburg Lemberg: Architecture, Public Space and Politics in the Galician Capital, 1772-1914 (2008), In the Public Eye: The Budapest Opera House, the Audience and the Press, 1884-1918 (2014) and a co-author of Liberalism, Nationalism and Design Reform in the Habsburg Empire: Museums of Design, Industry and the Applied Arts (2020) and The Museum Age in Austria-Hungary: Art and Empire in the Long Nineteenth Century (2021), and a number of articles, special issues and collective editions in the field. He has had numerous fellowships, lectureships and guest professorships across Europe and is on a number of international historical committees and editorial boards. In 2005-2020, he was involved in a number of activities at CEU, including the editing of the journal East Central Europe.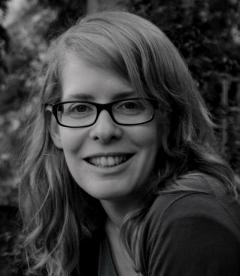 Visiting Lecturer, Central European University, Budapest
Research Interests
academic and popular reception of Darwinism in Hungary and Central Europe
the study of knowledge production and transfer in the long nineteenth century
the role of translation and literature in the dissemination of scientific thought
the role of the city and urban culture, including the urban press, in the circulation and transformations of knowledge
the history of scientific societies, associations and institutions
the effect of migration and exile on knowledge transfer